Hidden assets: Home equity
There are various reasons why people want to borrow money against their home. Sudden medical bills, vacations, replacing a vehicle or paying off high interest rate credit cards are a few reasons.
Before making a decision to tap into home equity, borrowers need to understand the risks associated with home equity loans as well as the benefits. They also need to know how to borrow money against their home. Borrowing money against home equity can take on several forms including a cash-out refinance, home equity line of credit or a straight home equity loan. Each has benefits and drawbacks.
Homeowner's will have to investigate which method works best for their individual needs depending on their own personal financial condition. However, the steps to successfully borrowing against your home are nearly the same regardless of which type of loan you are using to obtain cash.
Steps to getting a second mortgage
Using the equity in a home may cause long-term financial challenges. Before you decide to borrow money against your home, make sure that you have the financial stability to repay the loan. Whether you are using an equity line of credit, refinancing or taking a second mortgage, the consequences of being unable to make payments are very serious including the potential to lose your home to foreclosure.
Contact your current lender
In many cases, most homeowner's will do better if they contact their current lender to inquire about a second mortgage or to take out an equity line of credit. Existing lenders already know your payment history and probably have a good idea of the current value of the home and how much equity is in the home. Your lender will often work with you to determine which type of cash-out is better for your individual financial situation. One of the primary concerns a lender will have is whether you qualify based on your home's value. Nearly all lenders will want to keep loan-to-value ratios below 90 percent whenever possible.
Lenders typical requirements
When applying for a home mortgage or a second mortgage, lenders not only look at debt to income ratios, they also look at loan to value ratios. This is the ratio that is calculated based on the value of the property and the amount that the borrower is requesting.
Loan to value ratios help lenders minimize their risks and ensure that the loan is secure as well. Lenders who loan to borrowers who have less than 20 percent equity in their home may also require that a borrower purchase PMI (personal mortgage insurance) and in some cases they also require that certain payments be escrowed. These payments may include taxes and homeowner's insurance.
Establishing property value and loan amounts
There are several methods for determining the value of a piece of property. Lender's rely on property appraisals that are performed by a licensed appraisal company in order to determine the real value of a property. Once an appraisal has been performed, the appraiser will provide the value of the property to the borrower and the lender.
Establishing the loan amount
This is the amount that the borrower wishes to borrow using the property value. This amount may include the following:
Mortgage - the base amount of the mortgage
Closing costs - there are a number of items that may be included in closing costs including application fees, attorney fees, tax on deed fees and filing fees;
Escrow payments - in many cases, borrowers are required to place both tax payments and insurance payments in escrow. These may be included as part of the loan depending on the lender's policies.
Understanding the math
Each lender has their own individual requirements that apply to mortgages. This includes loan to value ratios. For ease of understanding, we will explain the various types of loans and what lenders allow for maximum loan to value ratios.
Purchase loans - lenders typically allow a borrower to have a loan to value of 95 percent . This means that borrowers may have to pay Personal Mortgage Insurance (PMI) since this is required on most loans that exceed 80 percent loan to value.
Refinance loans - many lenders cap refinances at 80 percent. However, borrowers who are going back to their primary lender for refinancing an existing property may not be faced with these restrictions.
Investment property loans - most lenders cap investment property loans at 75 percent loan to value ratio.
Equity loans - borrowers who have exceptional credit and have a low first mortgage may be eligible for a home equity line of credit or home equity loan. In most cases, these loans cannot exceed the difference between the primary mortgage and 90 percent of the property's value.
Based on property value of $100,000
Purchase loan $100,000 X .95 maximum loan amount $95,000

Refinance loan $100,000 X .80 maximum loan amount $80,000

Equity line of credit $100,000 X .90 maximum loan amount $90,000

Investment property $100,000 X.75 maximum loan amount $75,000
As you can see the type of loan may make a significant difference in the amount that the borrower is allowed.
Preparing your application
In order to borrow money against your home, you will be required to fill out a mortgage loan application (Form 1003) as well as sign specific disclosures including credit report authorizations, verification of employment and verification of deposits (e.g., current bank account balances). All lenders require these documents prior to starting the loan approval process. Keep in mind, most lenders will require the same documents regardless of the type of loan.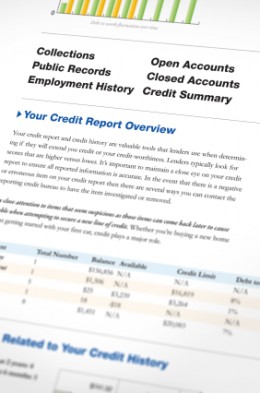 Lender approval requirements
Lenders will approve second mortgages, equity loans or equity lines of credit based on several factors including:
Credit rating

- lenders will generally require that a second mortgage, equity loan or equity line of credit borrower have excellent credit;

Loan to value

- loan to value ratios (explained above) are used to calculate maximum loan amounts. Most equity loans will be at a maximum of 90 percent of the appraised value of the home, second mortgages are nearly always capped at 80 percent of appraised value and refinances may be as much as 95 percent of the appraised value;

Appraisals

- lenders will always require a home appraisal to determine how much the home is worth prior to approving any type of loan against the property. The lender will generally hire someone to perform this service and the borrower pays a fee for the service.
Lender's each have their own criteria regarding home equity loans. For a homeowner who is using the loan to pay off specific credit cards (e.g. debt consolidation), lenders will generally require that these amounts be paid directly at the time of closing, the borrower will not receive the funds directly. For home remodeling jobs, in most cases, home equity lines of credit are used which allows the homeowner to take the money as they need it and as it is repaid, it can be used again.